Overview
The PivotCX Chrome browser extension allows registered users to start a conversation with any phone number it finds in a browser window.
Adding the PivotCX extension

2. Click on the extension name and on the next window, click on

3. Confirm the prompt on the helper window. After a short installation,
the extension is ready to use.

For ease of use, click on the extensions icon

and pin the PivotCX extension to the Chrome toolbar.
Using the PivotCX extension
The PivotCX extension is a useful feature to easily start a conversation from a candidate loaded in an ATS or a job board or anywhere else
in your browser, no matter what page you're on!
Once installed, click on the extension to show a list of the numbers available on screen.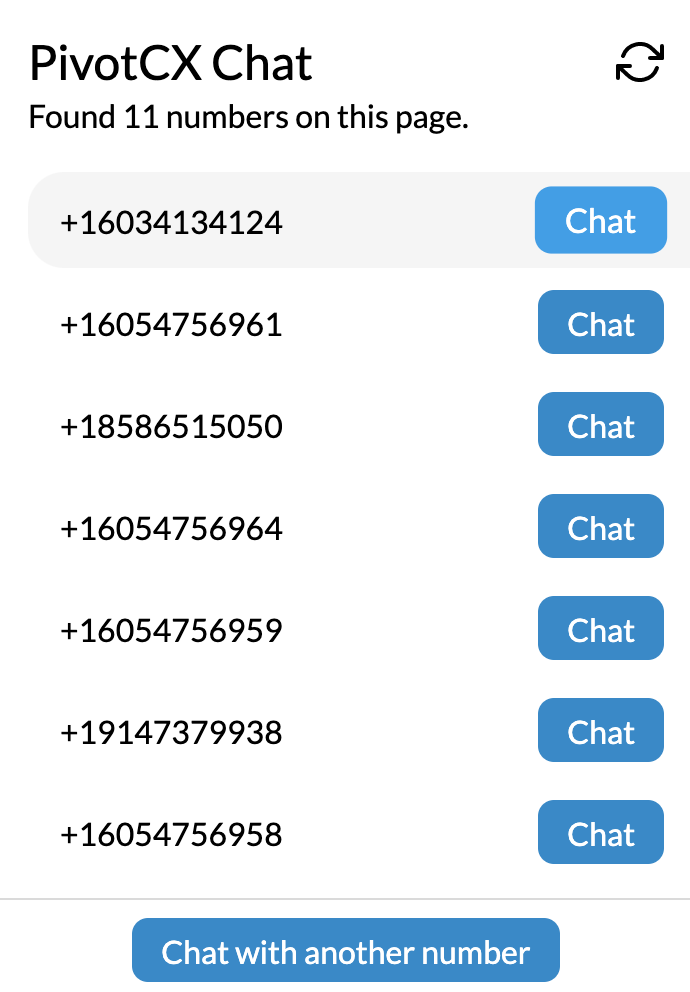 2. After you click on "Chat", you'll be redirected to PivotCX's dashboard to load the candidate in the system.

4. Once all the contact information is updated, you can start chatting with the candidate.