You can change the language setting in the PivotCX app from regular English to other languages as they're made available.

How to navigate to Language Settings

1. Click on your profile picture in the top-right corner of the app.

2. Select "Settings" from the drop-down menu.

3. Choose the "Info" tab and make your language selections.

4. Click "Save Changes."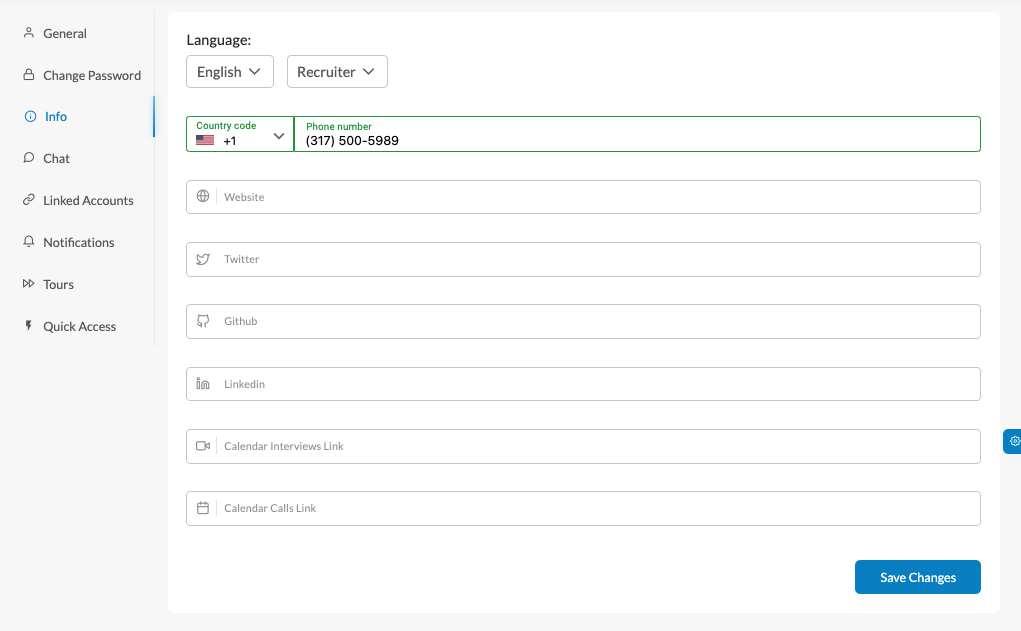 Recruiter English:

If you are a recruiter, then recruiter English can be a helpful interface change. Many terms change to adapt to the recruiter environment.

"Contacts" become "Candidates", the "Content" tab is now "Jobs", and "Attributions" are now named "Applies."