Description
Merge codes make messages more personal and help you get more done in less time.
Instead of writing out a name, email address, job title, or other information already in PivotCX, you can type a merge code, and PivotCX will automatically expand it.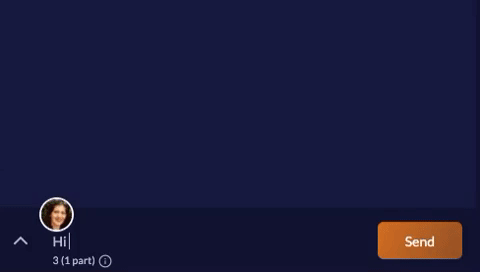 Example
Typing $title takes a lot less time than typing "Principal Architectural Kotlin Developer."


You can save even more time - if you press space after a few characters, PivotCX will insert the best matching merge code.
Advanced
Usage
You can supply default text to use if a merge code isn't populated:
Example

Contact First Name is Mike, and job title was not provided:

Hi $firstname(there) - You've applied for $title(a great job) at $teamname. Do you have time to talk now?

Will render to:

Hi Mike - You've applied for a great job at PivotCX. Do you have time to talk now?