There are many reasons why candidates might no longer be interested in pursuing a position to which they applied. For example, they don't want to be part of future re-engagement campaigns, have already found a different job, or are no longer looking for a new position. Regardless, when candidates are no longer interested, they are free to disengage from the conversation by stopping replying or opting out.
Any time we message a candidate for the first time, PivotCX includes instructions for opting out of additional communication.
Our opt-out message reads: Reply 'stop' to opt-out.
If the contact replies with stop or another one of the designated Stop Words, you'll be prevented from sending additional messages.
What are Stop Words

These are specific words signaling that a person no longer wishes to receive messages from you.

When a contact opts out of receiving future messages, our system automatically recognizes English-language stop words included in incoming messages. You will no longer be able to send messages to that number through PivotCX.
English-language stop words
¹

:

stop


stopall


stop all


unsubscribe


cancel


end


quit


Please note that stop words are only recognized if they are the only words in the message. For example, "stop all" is recognized, but "please stop all messages" or "stop 🛑" would not be processed as an opt-out message.
Once a Stop Word is recognized, the contact will receive the following message:

"You have successfully been unsubscribed, you will not receive any more messages from this number. Reply START to re-subscribe."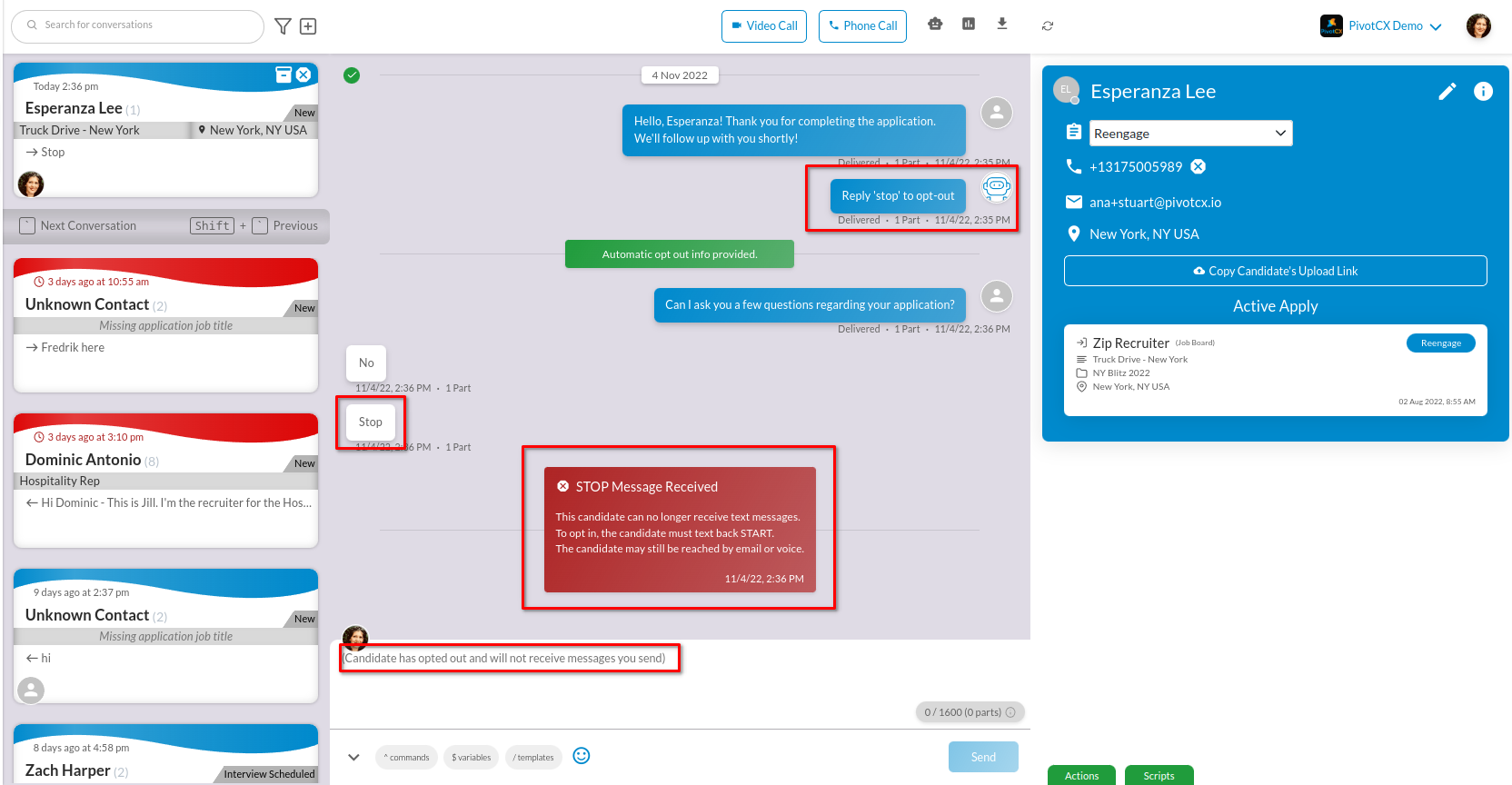 To restart messages, the number that opted out has to send one of the opt-in words to the same number they opted out.
English-language opt-in words:

start

unstop

After being recognized, they will receive the following message:
"You have successfully been re-subscribed to this number. Reply STOP to unsubscribe. Msg&Data Rates May Apply."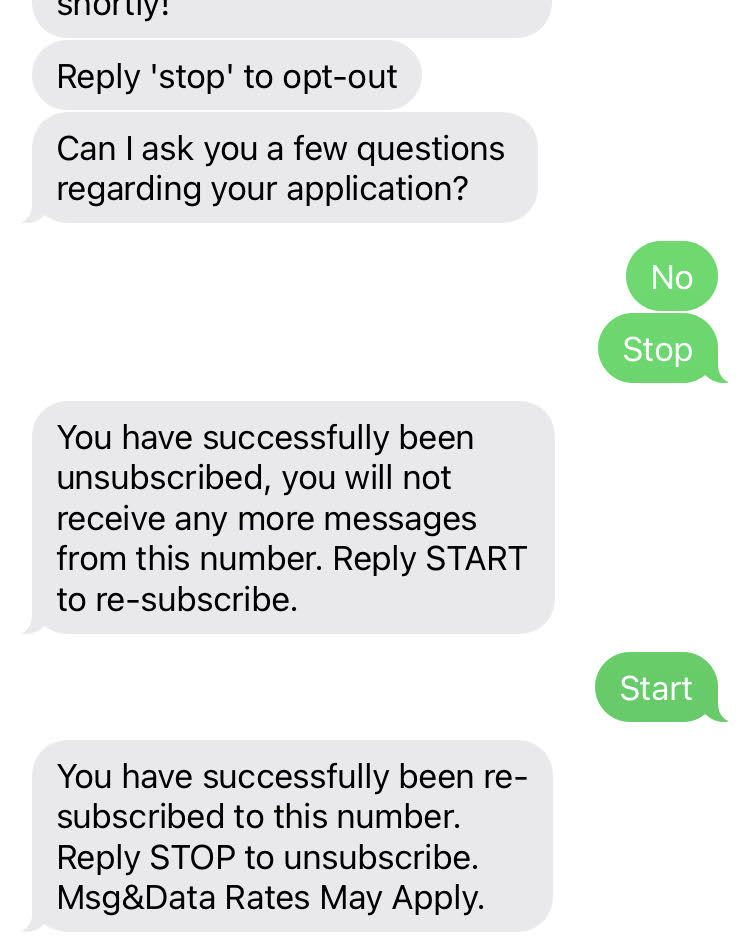 PivotCX is designed to e

mpower recruiters to communicate quickly and make better hires faster by engaging with people who are ready and excited to speak with recruiters. As a best practice, we suggest concentrating your efforts on people who are actively engaged in the recruiting process.




While you're unable to contact opt-out contacts through PivotCX, if you're interested in pursuing them, you can check whether their email information was included with their application and follow up with them that way. If you successfully get them reengaged, they can opt back in to receive future communication from your PivotCX phone.






---