Why Keywords?
In today's world, text messaging has become an essential part of our daily lives. People use it for a variety of reasons, such as staying in touch with family and friends, receiving updates from businesses, and more. Text keyword campaigns are a great way for recruiters to engage with prospective candidate pools and communicate effectively with them. In this article, we will discuss how to create and use text keyword campaigns to track and engage your candidate pools.

Creating Your Text Keyword
The first step in creating a text keyword campaign is to choose a unique keyword that represents your brand or campaign. This keyword will be used by your candidates to opt-in to your campaign and engage with your recruiters or chat teams through PivotCX. Once you have chosen your keyword, you will need to promote it to your candidates through various channels, such as social media, job boards, or even a job fair. See our step-by-step guide below on how to create a Keyword campaign with PivotCX.





Setting Keywords in PivotCX



PivotCX lets you easily set up an unlimited number of keywords. To get started, go to Team Settings in PivotCX and click on the Keywords tab.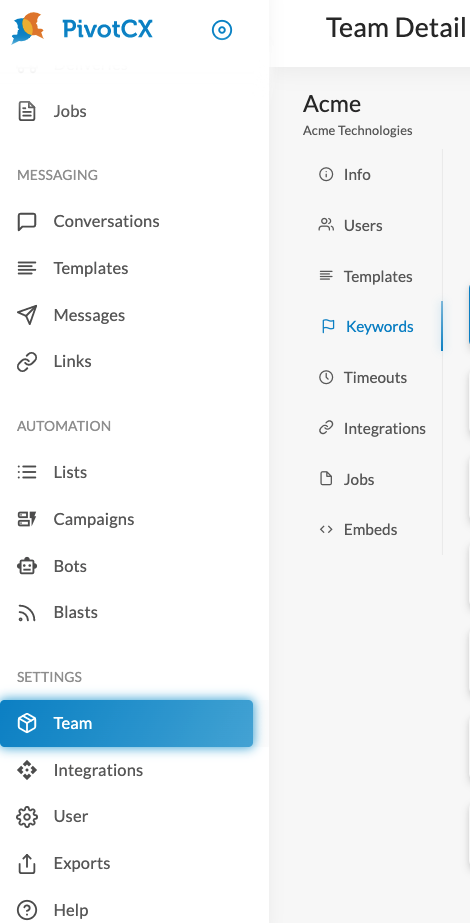 Type your new keyword and click on "Add"

Edit the template that will be sent every time someone texts your keyword to your phone number. Don't forget to click save once you've finished your updates.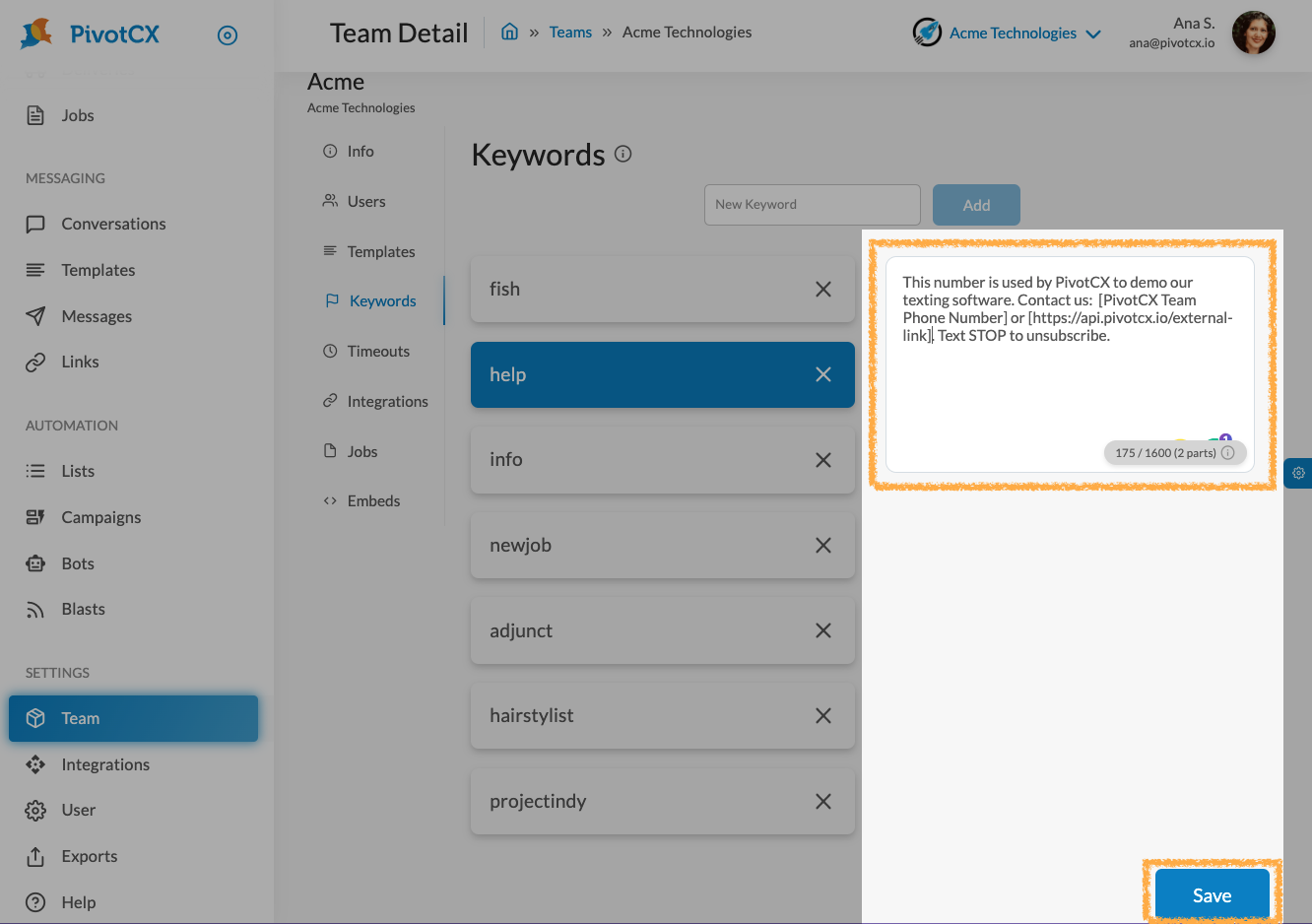 Best Practices
Keep your keyword short and to the point.

The easiest it is for someone to remember and spell your keyword correctly when texting the better results you'll get from your campaigns.


Connect with your audience.

Use keywords that relate to your campaign.


Share your keyword

.

Market your word on your and your candidates' social networks and don't forget other traditional media they might consume.


Use UPPERCASE.

Advertise your keyword using uppercase letters to make it easy for people to read.
Using QR Codes

Another way to easily integrate keywords into your workflow is through QR codes. PivotCX automatically generates QR codes for each keyword you create, allowing candidates to quickly generate text messages by simply scanning the code with their smartphones and clicking "send". Click here to learn more!