Overview
To give the best candidate experience and to speed up the recruiting process for our teams, PivotCX tracks response times between a contact (a job applicant) and an agent (either a PivotCX Candidate Advocate or a company recruiter). For each PivotCX team, we keep track of several response times, from the first response and throughout a conversation. Also, we measure both
working hours and 24-hour time
frames and we can view the results as either the
median or the mean
.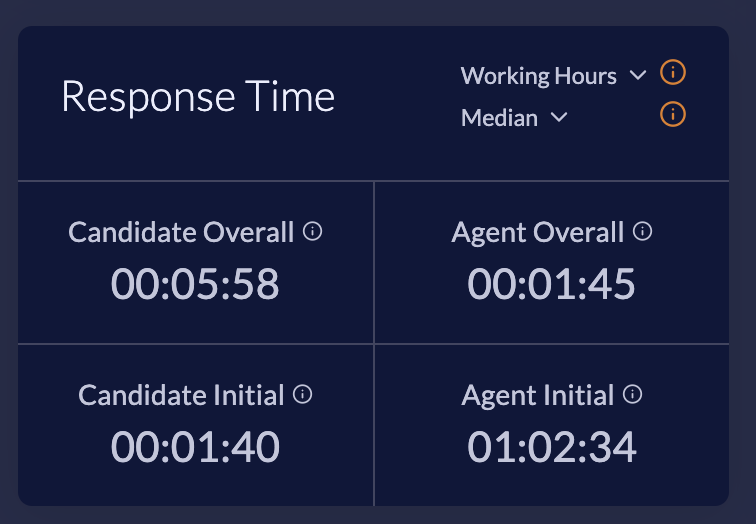 Response Times Widget in Dashboard
After a job candidate completes their application online, they receive an automated message thanking them for the application and requesting their consent to ask them a few questions via text message. Initial Response is the time elapsed between the automated message and when the candidate replies to that first message.

Agent Initial Response
The time between a candidate's initial response and a live human starting engaging in the conversation is the Agent Initial Response.

The between the previous agent response and the candidate's subsequent response is the Contact Response time.

Agent Response
In contrast, we measure agent response from the time of the contact's last reply, even if they sent more than one message in a row, and the time the agent responded.